What Are The Best Contact Lenses Type to Wear?
"'What are the best contact lenses?' is a question I get asked all the time from my patients who are new to contacts," says Dr. Wende of Contacts Direct. "I tell them that it is different for every person and there are a lot of brands out there that offer unique features."
In the United States, the most commonly prescribed type of contact lenses are soft lenses, which are more comfortable to wear, stay in place better, and are easier to adjust. Soft lenses allow oxygen to pass through the contact lens to the cornea to increase comfort and maintain eye health. We've rounded up the best contact lens brands for soft lenses in these important categories. Don't forget to talk to your doctor about which will be best for you.
Best Contacts Lenses for Extended Wear
ACUVUE OASYS contact lenses have been known as the best contact lenses for many contact wearers! The FDA has approved these contacts for extended wear of six consecutive nights. An extended wear lens provides patients with contacts to fit their specific type of wear schedule. They deliver exceptional comfort that lasts throughout your day, and it feels almost like you are not wearing any lenses.
Best Contact Lenses for Dry Eyes
CooperVision Proclear is a popular contact lens for dry eyes because they are made of a high-water hydrogel material and contain molecules found naturally in human cell membranes. This keeps the Proclear lenses moist and comfortable after 12 hours of wear. Proclear contact lenses currently are the only brand approved by the U.S. FDA to carry this label: "May provide improved comfort for contact lens wearers who experience mild discomfort or symptoms relating to dryness during lens wear."
Best Contact Lenses for Daily Multifocal Wear
Daily lenses have become increasingly more popular because of their easy and convenient use. The 1-Day ACUVUE MOIST Brand MULTIFOCAL is a part of the ACUVUE MOIST family of products. Wearers of this specific brand report good comfort and superior vision compared to other lenses they have used before.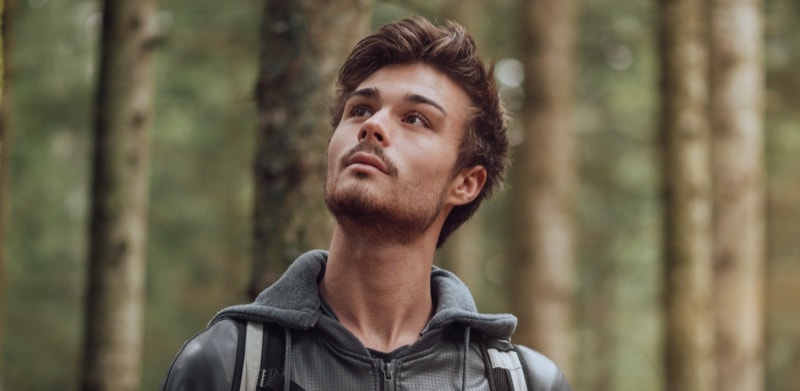 The technology in these contact lenses consist of a wetting agent permanently embedded into the matrix of the lens that improves end-of-the-day comfort and does not decrease with blinking.
Best Contact Lenses for Monthly Multifocal Wear
AIR OPTIX AQUA Multifocal Contact Lenses are approved for six nights of extended wear and 30 days of daily wear. These contact lenses have a wide range of parameters available including three different ADD powers. In addition, with their unique Precision Profile Design, these contact lenses provide predictably good distance, intermediate and near vision
With soft lenses, oxygen is able to pass through the lens and into the cornea to increase comfort. No one contact will be perfect for everyone, which is why you should talk to your eye doctor about your specific needs. With options for everyone, your vision will be clear, and you won't have to wear your glasses anymore. Call Contacts Direct to get started finding the perfect lens for you today!