ULTRA Contact Lenses
These aptly named contact lenses provide everything to the max! ULTRA contact lenses feature Moisture Seal, which helps retain moisture for a full 16 hours. With continual moisture, your vision stays crisper and you reduce eyestrain, making these perfect contact lenses for those who stare at the blue light of screens daily. ULTRA contact lenses are also made for Presbyopia, with a 3-zone progressive design, and for Astigmatism, with an OpticAlign Design which reduces contact movement for clearer vision and less refocusing. Order your ULTRA contact lenses today and experience the difference.
Read more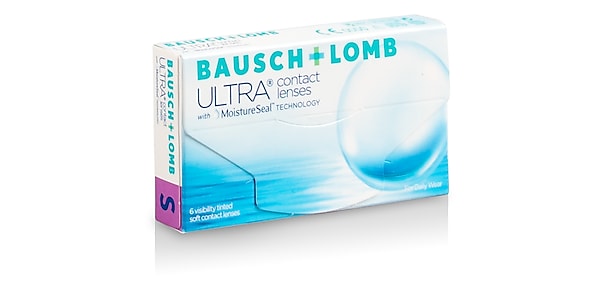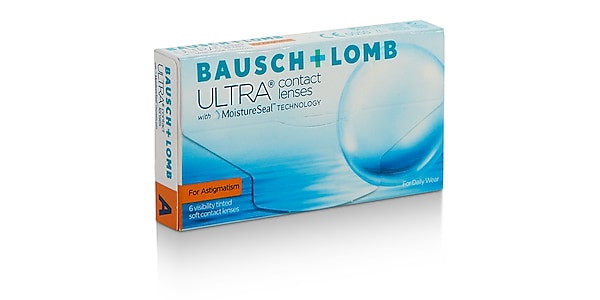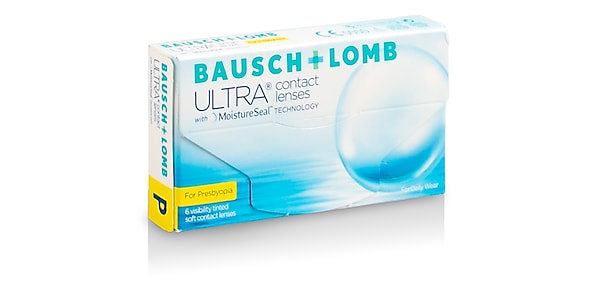 Can you sleep in Bausch Lomb Ultra?
Yes, Bausch Lomb Ultra is safe to sleep in. You can wear them for six-night and seven days without ever removing them from your eyes. These Contact Lenses are approved by the FDA (Food and Drug Administration) for occasional continuous wear. However, it would be best if you did not do this all the time because sleeping with contact affects your oxygen permeability, fundamental for your eye's health.
Are Bausch and Lomb Ultra contacts monthly?
Yes, Bausch and Lomb Ultra are monthly disposable contact lenses. Ultra are made in silicone hydrogel with a moisture seal, the perfect choice for people who spend a lot of time on digital devices. They are also available for those who suffer from presbyopia and astigmatism.
Are Bausch and Lomb Ultra contacts good?
Bausch and Lomb is one of the best brands on the market, and the Ultra model is excellent. These contact lenses are a monthly disposable, very comfortable and one of the best for extended wear.
How long can you wear Bausch + Lomb Ultra for astigmatism?
You can wear Bausch + Lomb Ultra for up to a month or 30 days with daily disinfecting and cleaning. Ultra by Bausch + Lomb are monthly disposable contact lenses designed to give you stable and consistently clear vision while the Moisture Seal technology provides lenses with 95% of moisture for a full 16 hours.
Does ContactsDirect sell name brand contact lenses?