Avaira Contact Lenses
Made from a highly-breathable silicone hydrogel, Avaira Vitality contact lenses give you everything you want in a contact. Eyes remain moist and oxygenated which provides extended comfort. The rounded-edge design keeps Avaira Vitality contacts in place for superior vision all day long. They also offer the highest-class UV protection of any contact lens. Styles include Avaira Vitality and Avaira Vitality Toric. Try Avaira Vitality contact lenses today from Contacts Direct!
Read more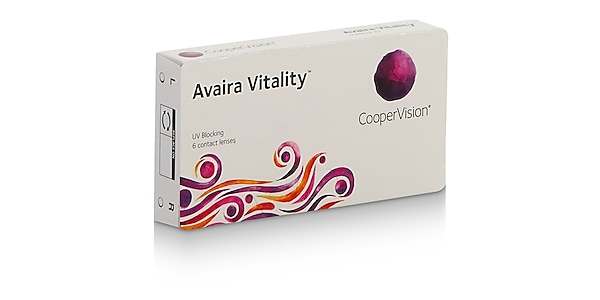 What is the difference between Avaira and Avaira Vitality?
Avaira Vitality has a different formula and is intended to be used to treat contact lenses. Avaira is designed to be used as a daily eye care solution.
Are Sofmed Breathables the same as Avaira?
They're the same type of lens, but with slightly different designs. Avaira is a newer design that is a little more rounded than Sofmed. Sofmed lenses are more angular.
Which is better Proclear or Biofinity?
Both lenses offer great comfort and vision. Proclear® is an excellent lens for those who are looking for a lot of care and cleaning. Biofinity® is an exceptional lens for those looking for an all-in-one solution that doesn't require the user to clean the lens as much.
Does ContactsDirect sell name brand contact lenses?