The importance of UV protection year-round for contact lens wearers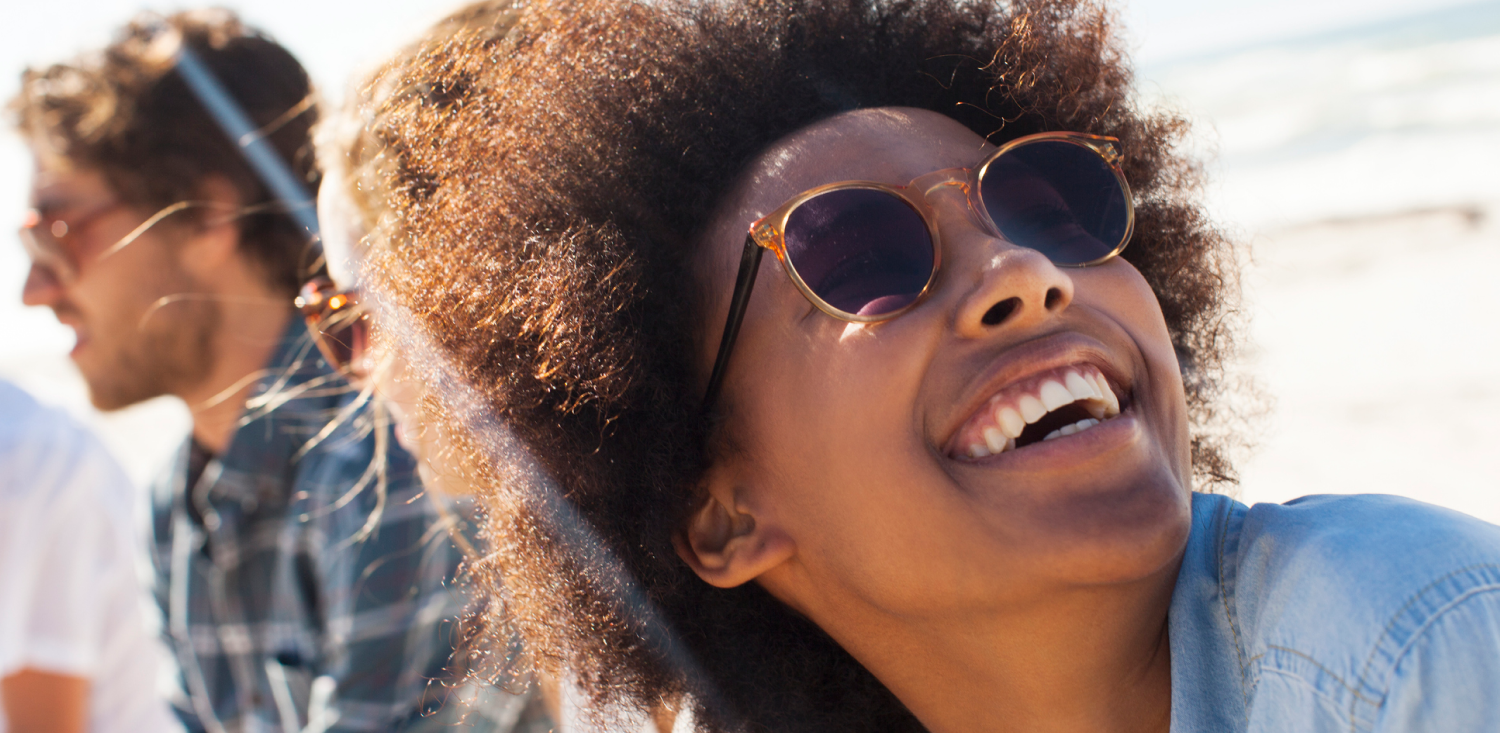 It's easy to think you only need to worry about ultraviolet (UV) protection for your eyes during the summer months. But the reality is that you should take care of and be aware of it year-round. UV protection is also usually associated with skin protection, but your eyes can also be damaged. Luckily, there are special contact lenses to help give you UV eye protection from these dangerous rays.
It is recommended by doctors to protect your eyes from the sun throughout the year and not just during the summer months. The areas of the eye most likely to be damaged are the cornea, retina, and lens. While your eyes can handle some exposure, direct and prolonged exposure can be very harmful.
UV light dangers for your eyes
Just like exposure to UV rays can cause burns and damage to the skin, UV light can also affect your eyes. You can experience sunburns on your eyes even from small amounts of exposure, known as photokeratitis. The side effects of photokeratitis include irritation and painful sensations in your eyes for a short period.
Your eyes are also susceptible to long-term UV damage. This damage can lead to cataracts, an eye issue no one wants to deal with. The sun shines all year long, so no matter what season, take precautions.
How to protect your eyes from UV rays' dangers
Now that you understand the harm that UV rays can cause to your eyes, you may be wondering how to protect yourself. The answer is quite simple and fashionable! Both contact lenses and glasses can help to protect your eyes from UV radiation.
Best UV protection contact lenses
When you need to renew your prescription, visit your optometrist to ensure your contacts are the proper fit for your lifestyle and level of sun exposure. They will be able to suggest the best UV protection contact lenses. Acuvue Oasys lenses offer the highest available UV-A and UV-B protection in a contact lens, blocking at least 90% UV-A and 99% UV-B rays.
Another lens brand is Avaira Vitality™ contact lenses. They are comfortable and help block more than 90% harmful UVA and 99% UVB rays, thanks to their Class 1 UV protection.
Chose the best sunglasses
The best way to protect your eyes from UV rays is by wearing non-prescription sunglasses, also known as plano sunglasses, with your contacts. How do sunglasses protect your eyes from UV rays? Sunglasses act as a physical barrier, the first line of defense shielding your eyes from UV rays. They work to reflect light away from your eyes through a special coating applied to the front of your lenses.
There are thousands of classic and stylish sunglasses to choose from, so all you need to do is find a pair you love and remember to wear them whenever you are outdoors. Not sure where to find the perfect pair of shades?
Check out www.glasses.com, where ContactsDirect customers also receive an exclusive 20% discount on any pair of sunglasses. You can find styles from top designers, including Ray-Ban, Oakley, Michael Kors, and many others, so spread the word!