How much do contacts cost in 2022?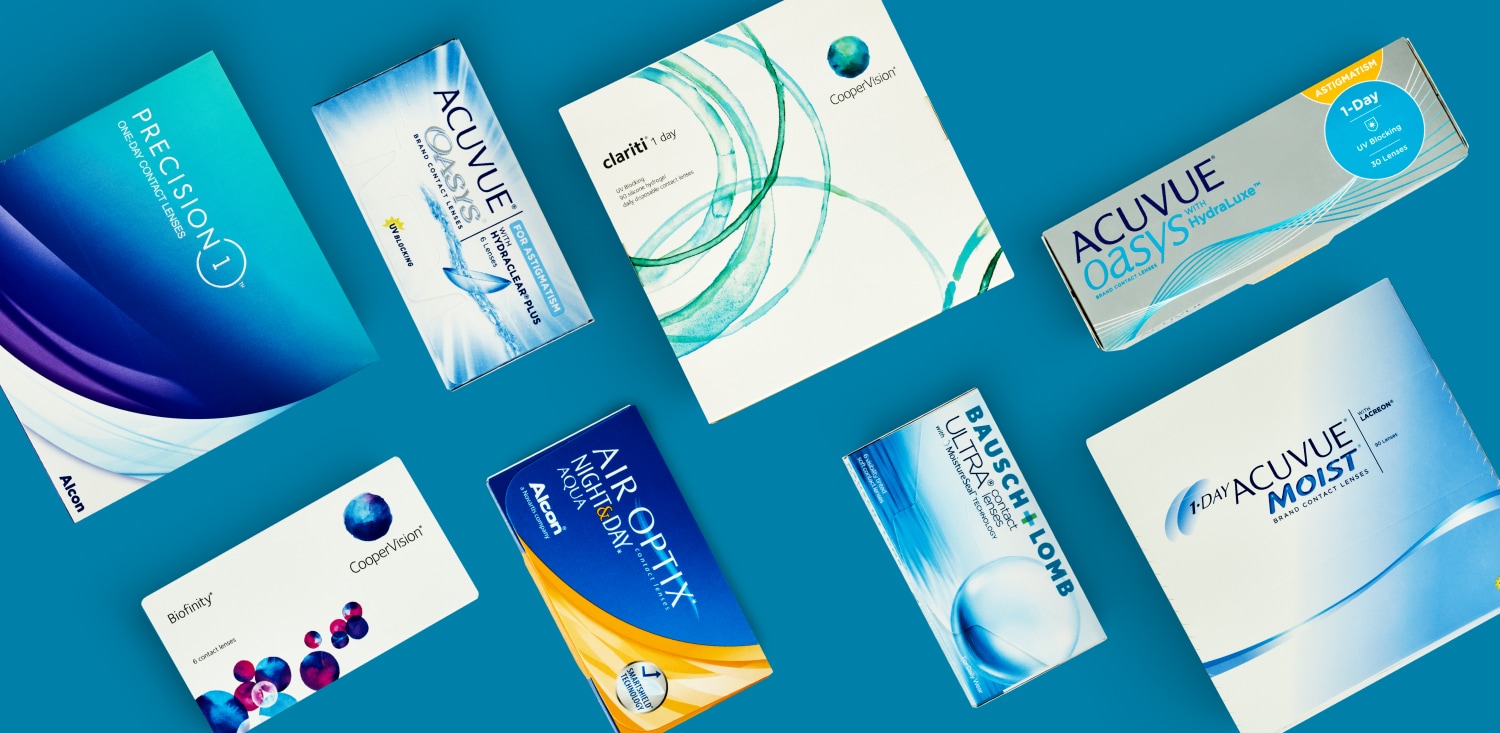 Are you considering making the switch to contact lenses? Perhaps you are ready for a change, or you just found out that you need a prescription to improve your vision. One of the first things you will likely ask yourself is the cost of contact lenses compared to glasses, so how much are contacts?
In general, the cost of contact lenses will vary depending on your provider and the brand, but you can expect to pay between $20 to $30 for a box of contact lenses.
At Contacts Direct, we understand that life is expensive, and we want you to be honestly informed about the cost of purchasing contact lenses. We also want to remind you to take advantage of our price match guarantee!
What is the average cost of contact lenses?
How much are prescription contacts? When trying to budget for your switch to contact lenses, there are a couple of factors to keep in mind. The cost of contact lenses can vary depending on the brand of contacts, the frequency you need to replace them (daily, weekly, monthly), and complex vision problems. At ContactsDirect, we help offset this cost with supply savings and exclusive offers.
Daily contacts cost
The price per box of daily contacts depends on the type of contacts and the size of the pack. For a 30-count box of contact lenses, you can expect to pay between $30 to $60 per box. A 90-count box of contacts will range from $60 to $150 per box. These prices depend on the brand of contact lenses and the complexity of your prescription. Some retailers will offer annual supply rebates, but you must submit for reimbursement.
ContactsDirect provides instant annual supply discounts. As soon as you select a 12-month supply quantity, we'll immediately reduce the price per box, with no paperwork or rebates to file. And ground shipping is ALWAYS free.
Monthly contacts cost
The cost to replace monthly contacts can range between $60 to $180 for a six-pack box of lenses. Depending on the frequency of replacement, you will likely need between 6-10 boxes of contacts for the year.
How much does a contacts prescription cost?
If you need contact lenses for astigmatism or your lens prescription is more complex, the price will increase. These contacts typically cost between $50-$70 per box. The cost is similar for corrective lenses for presbyopia. If you are interested in daily disposable contacts, the price will also change. Annually, daily disposables may cost between $500-$700. But if you purchase an annual supply, you can receive a substantial discount.
While the price of contacts may sound expensive initially, do not let that scare you away. At ContactsDirect, we accept most vision insurance benefits both as an in and out-of-network provider, which can significantly offset the costs. Make sure to find out what vision benefits you have. There is a good chance you will be pleasantly surprised by what you find. Even if your insurance does cover your contact lenses, your vision benefit allowance could be $100-130 annually.
Are contacts more expensive than glasses?
If you ask any contact lens wearer, they will tell you that the benefits and convenience of wearing contacts far outweigh the costs. You will love your new contacts. If you consistently and carefully follow the instructions and care for your lenses, you will enjoy them!